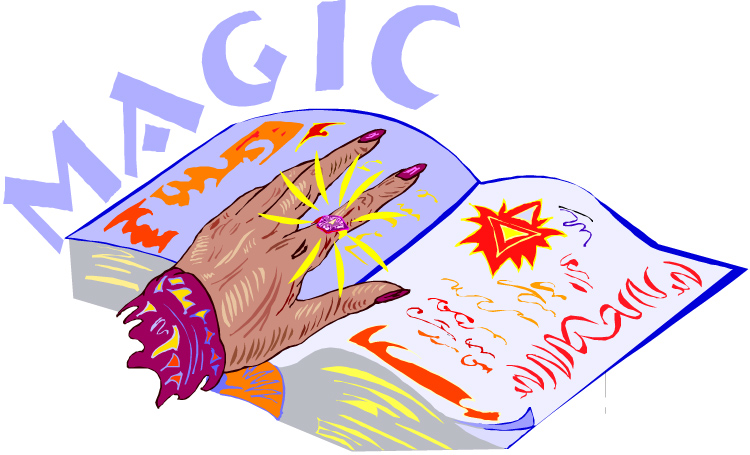 VIEW OUR NEW INTERACTIVE CATALOG!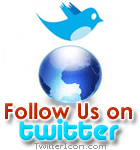 Mambo Sam's Personal Facebook Page


The Spellmaker Facebook Page



FOR AUTHENTIC LOVE SPELLS
CLICK HERE

Are you seeking true love spells? If you have lost your love and are seeking a magickal solution in the form of love spells, we offer your the finest New Orleans Voodoo Love Magick available. Just click on the picture of the loving couple or the link above to get started regaining your love, your life, your happiness. Only real love spells can help you. Only real love spells have the power to change things for you.




FOR POWERFUL MONEY SPELLS
CLICK HERE

Having money challenges? Can't earn enough nor keep enough? Do you feel like your life is spiraling out of control due to lack of funds? Do you need a magickal solution to your money problems? Just click on the link above or the picture of the pot of money to get started bringing the money back into your life.






FOR CLEANSING/HEX REMOVAL SPELLS
CLICK HERE

Has life gotten you so down that you feel you might be hexed or cursed? Are you drowning in negativity, fear, doubt, past traumas, pain? Spiritual cleansing is an ancient and true art to remove negativity and start you on the path to positive thinking and living again.

It has been scientifically proven that negative spiritual energy can cause depression, illness, lack of motivation, and so much more. Get rid of it! Feel better! Click the picture or the link above to start finding products to make you feel better.

HOW TO CONTACT US

Is your situation extremely serious, 911?
If you are in need of immediate recommendations for which love spells (or other spells) to use please click to use our automated help system. Please understand that this is an automated help system, NOT a human being answering you, and will give you basic recommendations. Then, you will also be contacted by a confidential caseworker within 48 hours.

You are also welcome to call us at 505-962-2525 Monday-Thursday, 11 a.m. to 4:00 p.m. Eastern Time. We only have one line, so please leave a message if you don't get through the first time. We are unable to return calls outside of the USA.

If have website questions, need help with an already placed order, etc., you may also contact Spellmaker Customer Service Our volunteer customer service staff tries to answer all questions within 24 hours Monday-Friday. Email customerservice@spellmaker.com






READINGS WITH THE SISTERS!




Spellmaker is proudly owned by Mambo Sam and Parran Matt Corfield. Their daughters, Sisters Bridget and Candelaria, are both initiated High Voodoo Priestesses. They are available for guided psychic and intuitive readings as well as other services. Both Priestesses have been trained by Mambo Sam for many years and are highly skilled readers. You are welcome to seek their guidance on any and all issues your might be experiencing or with which you need spiritual help.


To schedule a reading, please visit their pages:

CLICK HERE FOR SISTER BRIDGET

CLICK HERE FOR SISTER CANDELARIA


SPELLMAKER FREE ONLINE PUBLIC RITUALS!


Join us for our free public rituals and prayer groups. Completely confidential - you remain nameless and faceless within the ritual! These powerful rituals are offered periodically throughout the year. Please visit the Free Online Ritual Information Page for more details. We hope that everyone will participate and benefit from these wonderful spiritual services. Doesn't matter what your religion is; these rituals are all based on wonderful positive energy! They have always been free to the public and always will be! Anyone is welcome to come and seek assistance through prayer and ritual.




We are proud to announce our new line of Voodoo Sex Magick products to enhance, encourage, and take your love life to new heights! Healthy, happy sex lives improve mood, improve health, and lead to a more fulfilled life. Please remember, sex spells are NOT love spells, but they are certainly a great addition to doing our love spells. Plus, of course, a healthy sex life can enhance any love relationship! Just click here

for info.



FOR REVENGE SPELLS
CLICK HERE

Has someone hurt you so badly that you seek to serve them revenge and retribution? Were you hurt through no fault of your own? Did someone tear your heart out and leave you broken and powerless? If so, they deserve a taste of their own medicine. Do not be afraid to pay back those who have wronged you. Click the picture of the Nkisi or the link above to get started.


Are You Confused? Lost? Afraid? Broken Hearted?

Get a reading with Mambo Samantha Corfield,
New Orleans Voodoo Priestess and Haitian Vodou Mambo Asogwe.


Mambo offers a variety of readings to help you sort things out!
Just click here for information on the different types of readings she offers.
Readings can guide you, assist you in decisions, and clear up confusion.


Voodoo Spirit Pages (Information and Products)

Papa Alegba's Page
Ogoun Feraille's Page
Erzulie Freda's Page
Sobo's Page
We are PayPal verified (to check our verification, please click on the PayPal seal below).
This does NOT mean you have to pay by PayPal.
However, the verification status is still useful for you, as a consumer to know.
Why is this important? PayPal does a rigorous background and credit check on businesses.
We have been verified since the year 2000! We have been here and aren't going anywhere.
After you spend money with us, we aren't going to disappear!
We are always accountable and available to our customers!

>
Click the picture to subscribe to our free newsletter,
"The Universal Messenger." Our newsletter is full of
magickal tips and tricks, lots of subscriber-only deals,
and tons of information!

Our website has been featured in:
Mystick Radio Hour, New Orleans, Louisiana - 2006
Ron and Ray's Morning Radio, Chicago, Illinois - 2004
The Boston Globe® - 2003
Celebrity Chefs, Ladyfire.com - 2002
The Wall Street Journal® - February 2001
The Albuquerque Journal® - February 2001
E-Commerce Times® - March 2001
Elle Magazine® - February 2000
The MTV Movie Awards® - 1999
Bob and Ted's Web Radio Hour® - 1997
The Voodoo EFX® Convention - 1996

Sheer Goddess
PO Box 2370
Los Lunas, NM, USA, 87031
505-962-2525 (Monday-Thursday, 11am-4pm EST)

Usage of this website constitutes an agreement to our Terms of Service.