Our triple-consecrated Vodou Spirit charms are now made by hand, in-house, by Voodoo Priestess, Sister Bridget Corfield. Each charm is designed and hand crafted personally by Sister Bridget. She uses a variety of quality materials including different stones, glass beads, bone beads, crystals, czech glass, and more. She consecrates each charm to its particular purpose and lwa (Vodou spirit) for its intended use. Mambo Sam and Parran Matt then consecrate the charm as well before sending it out to you. Triple consecrated!


Each charm package is a kit which will contain:


The Vodou Spirit charm of your choice. (Please note, as each charm is hand made, they will vary slightly but will be basically the same.)

Each charm is about 3 inches long.

Charms are made of quality materials including glass beads, bone beads, stones, crystals, etc.

Triple Personal Blessing and Consecration of the Charm.

Complete written instructions on how to use your charm.

Carrying pouch. (Each charm may be worn or carried.)

Incense for adding your personal energy blessing to the charm.

Neck cord.

The entire package is only $19.95!

Please choose your charms below.
Hover mouse over for larger image.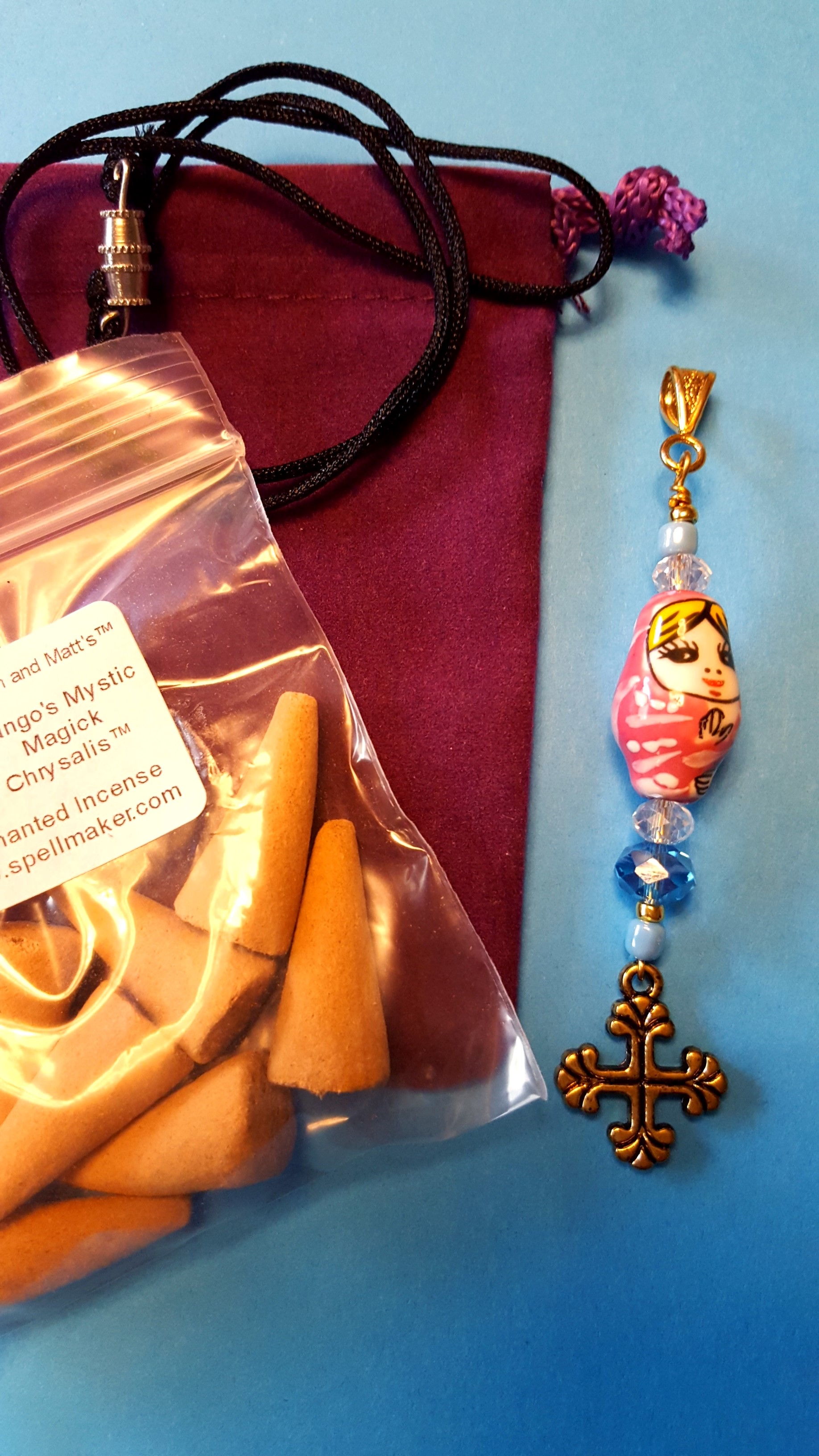 Erzulie Freda's Love Charm: This beautiful charm has been dedicated to Vodou Love Goddess Erzulie Freda to help manifest, strengthen, and provide love of all kinds to all situations.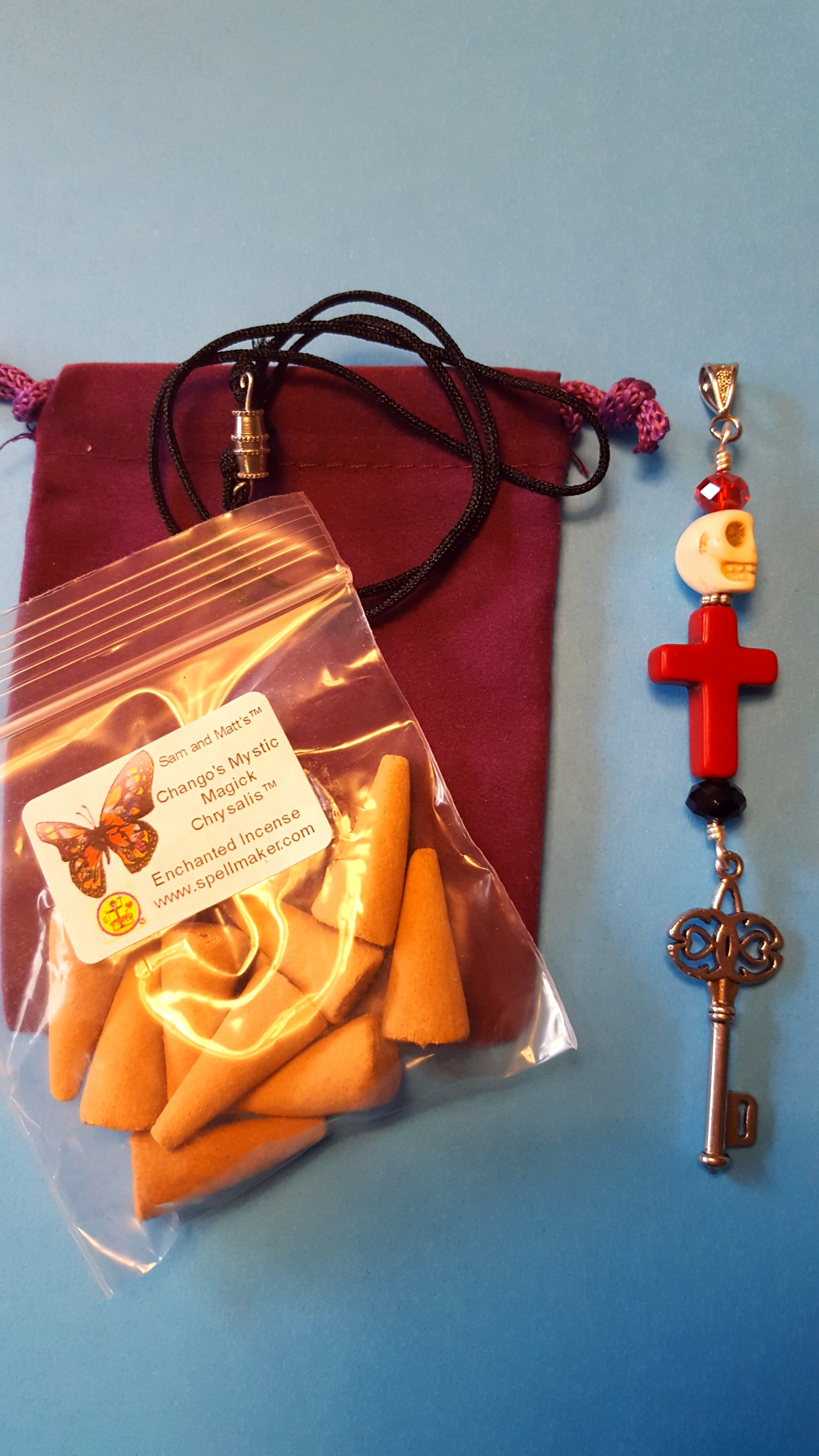 Papa Alegba's Lucky Charm: Papa Legba - the man at the crossroads! Ask Papa Legba to take you in to his realm; opening doors, clearing paths, helping with communication, bringing general luck and inspiration.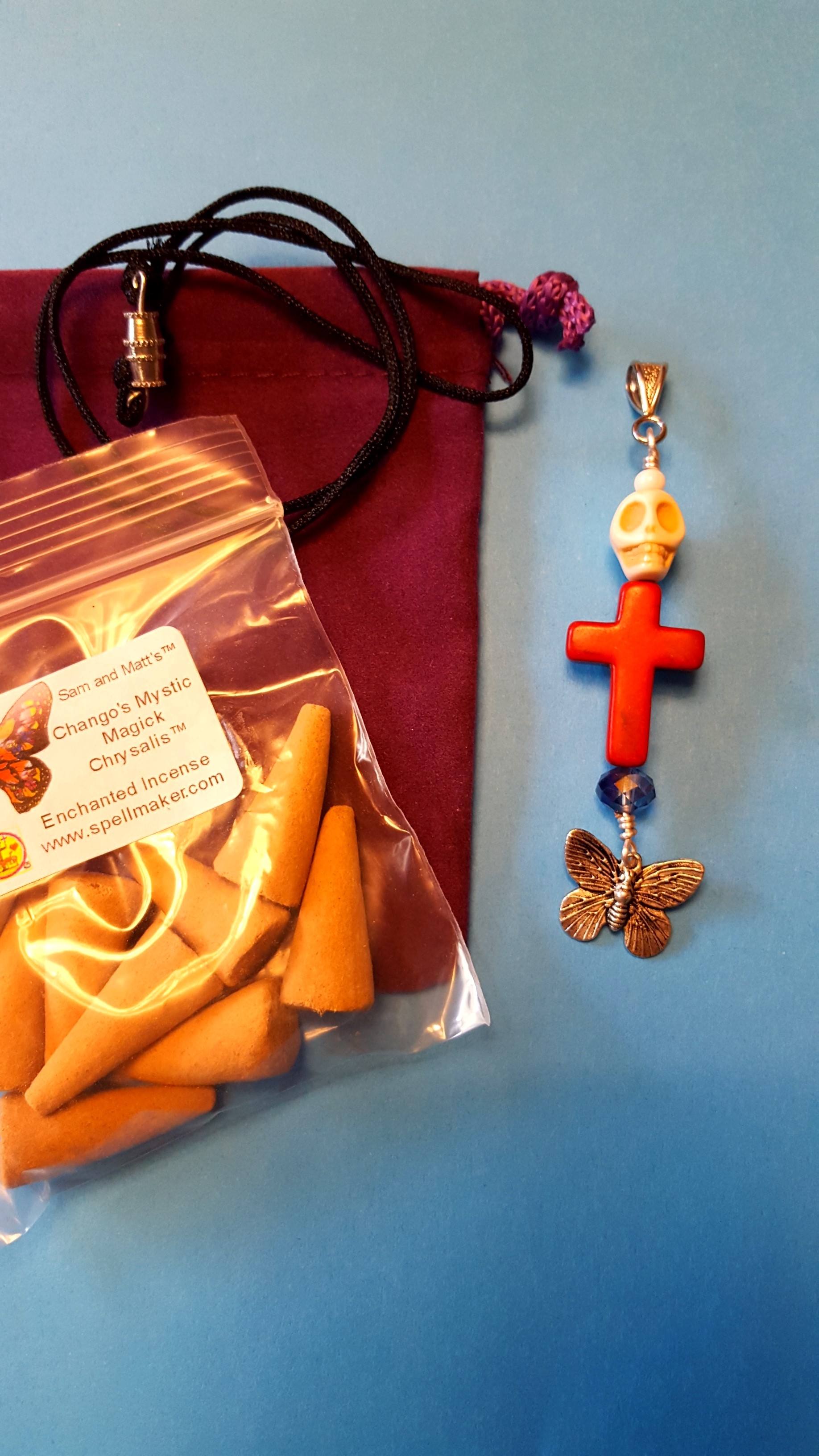 Ogoun Feraille's Physical Protection and Strength Charm: The ultimate in physical protection and strength. Ogoun is known for his fierce protection and offering himself as your guardian from harm. A strong warrior lwa, he is strategic, strong, and charismatic.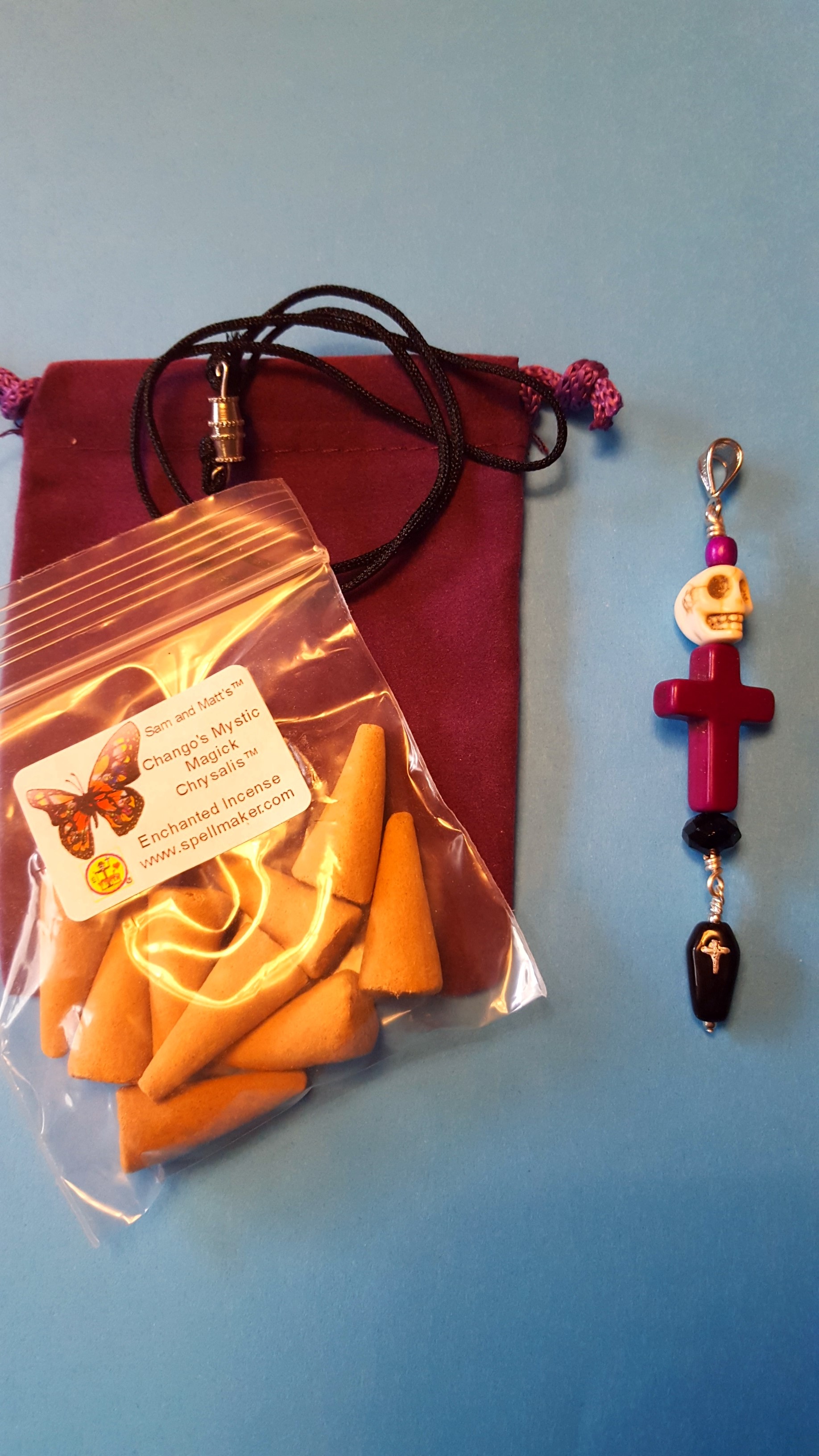 Baron Samedi Charm: This charm represents the power of Baron Samedi and Maman Brigitte in this world and the next. Perfect for protection, spiritual enlightenment, honoring the Baron and Brigitte, connecting with your ancestors, matters of life and death, birth and rebirth, etc.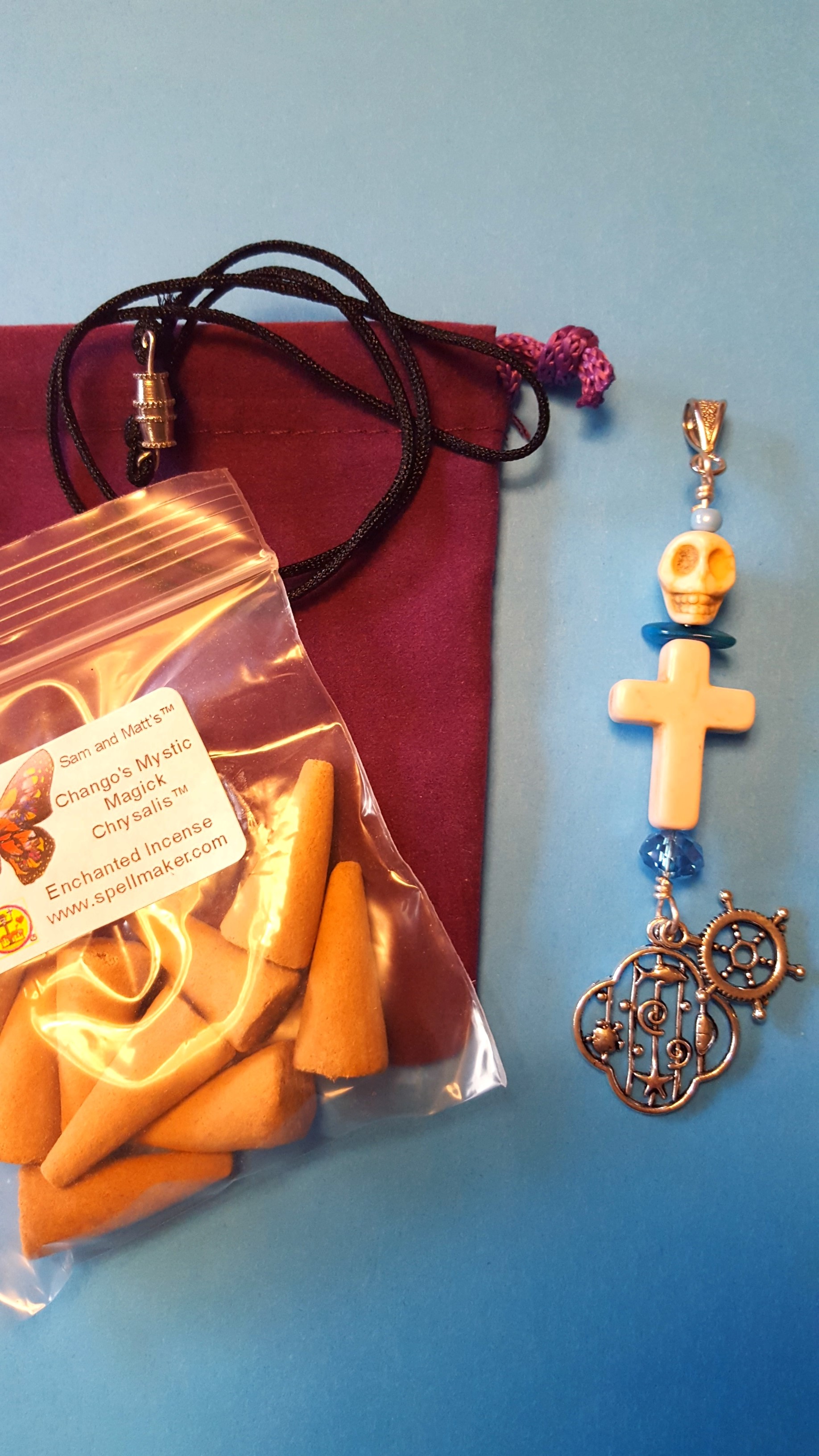 LaSirene and Agwe Spiritual Protection Charm: The lord and lady of the sea protect you from evil intentions, bad thoughts, negative magick, psychic attacks, black magick, spiritual attacks, negative spiritual beings and entities. (See below for evil eye protection.)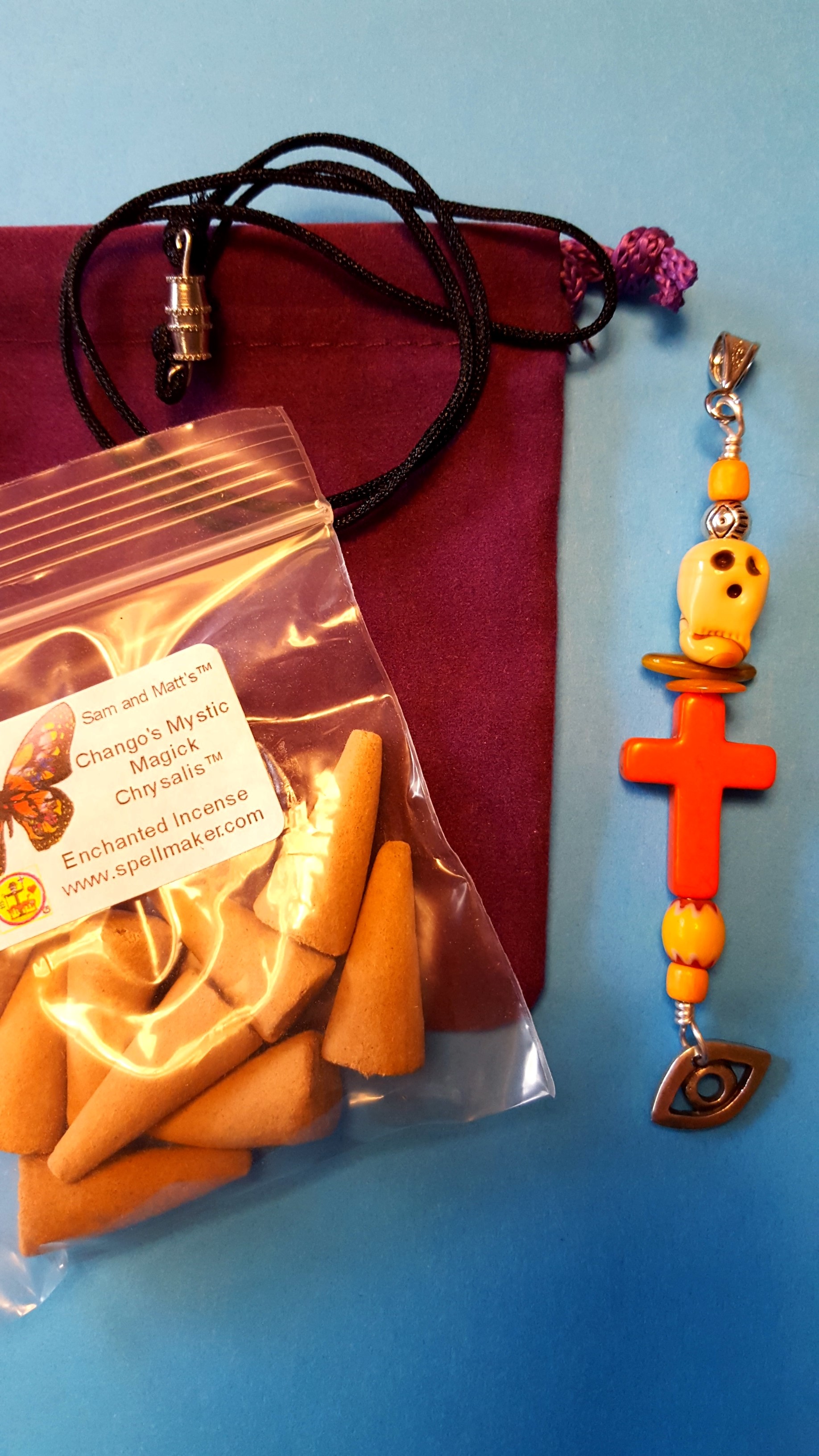 9 Mysteries Evil Eye Protection Charm: The power of our House's 9 Mystery Lwa protect you against the evil eye. Evil eye protection is somewhat different than spiritual protection. The "evil eye" is when someone is wishing you harm by looking at you malevolently, being falsely nice to you, giving you dirty looks. If someone is "mad dogging" you, that is the start of the evil eye.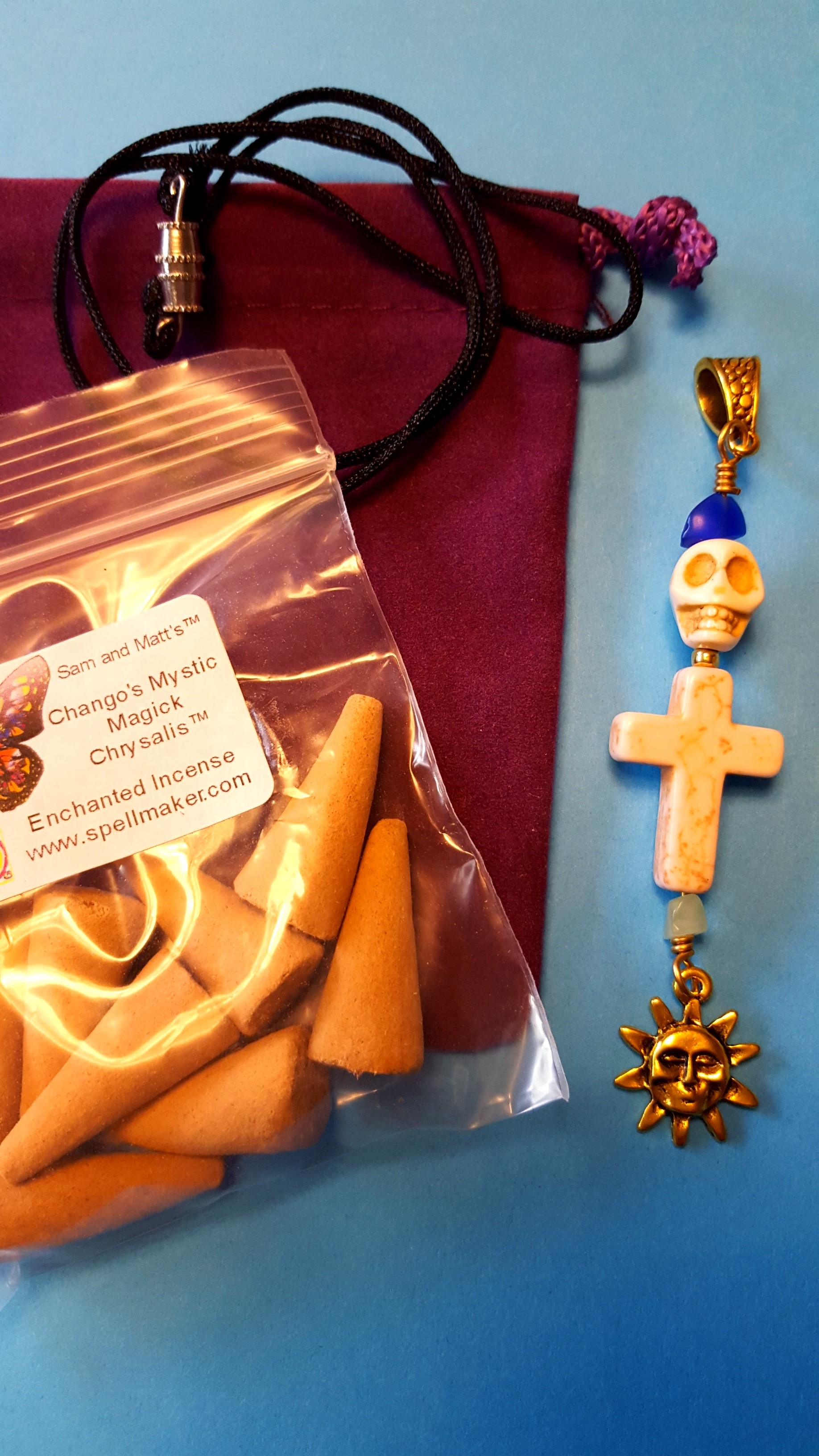 Sobo's Money Charm: As the famous Vodou song goes, "Sobo, my lwa, I am assured!" The lwa Sobo imbues this charm with his abilities to help us find, make, and bring more money into our lives.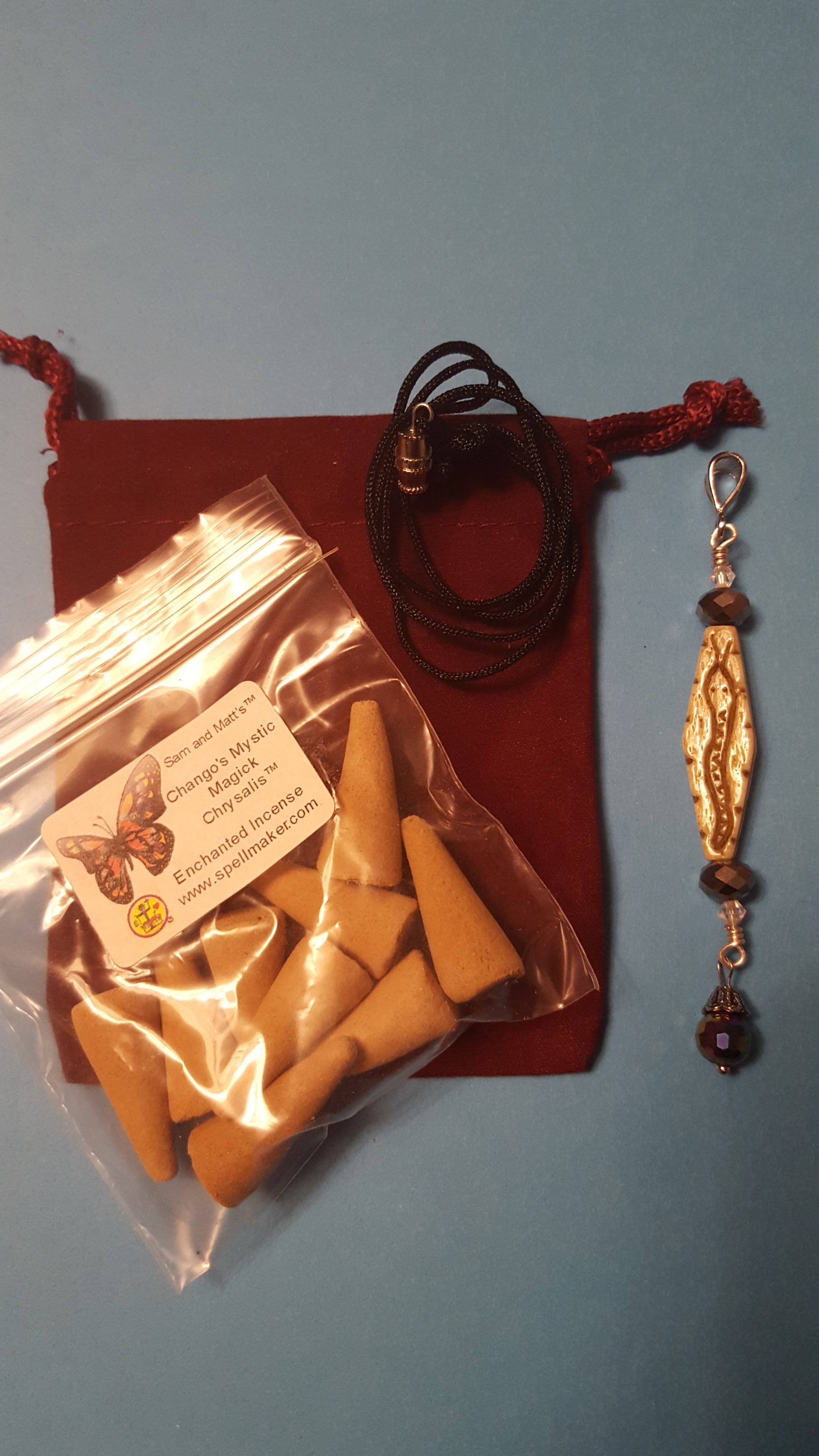 Damballah's Conjuration of Powers Charm: Call upon the creationistic power of Damballah's abilities to enhance and strengthen magick - to help you call upon the power of your spirit and the Vodou spirits, to make the most powerful magick possible from within you.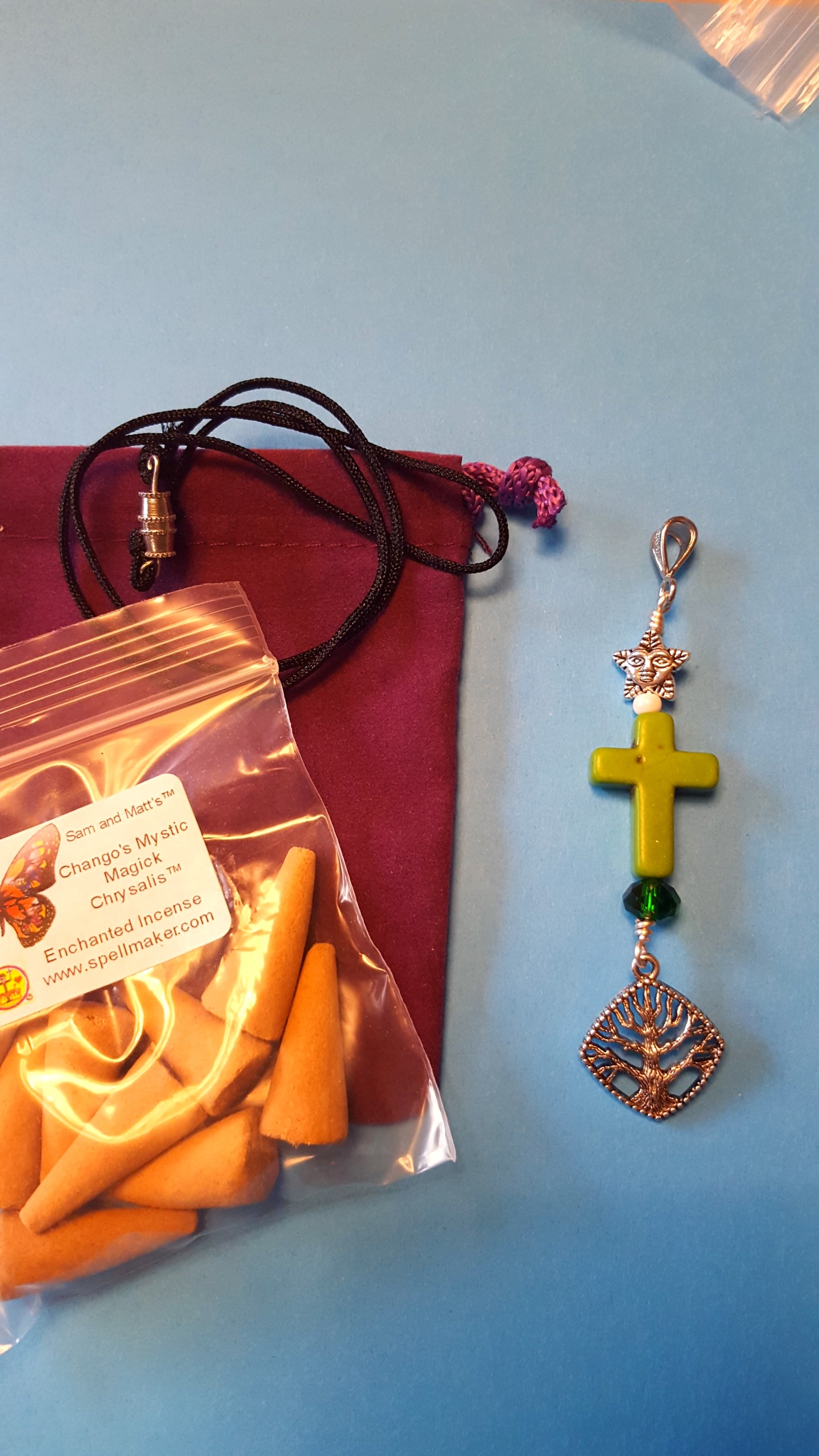 Gran Bwa Root Work Charm: Dedicated to the powerful Gran Bwa, use this charm if you are working with herbal magick, root work, growing, planting, trees, fae magick, etc. Also, used for connecting with one's roots (ancestors).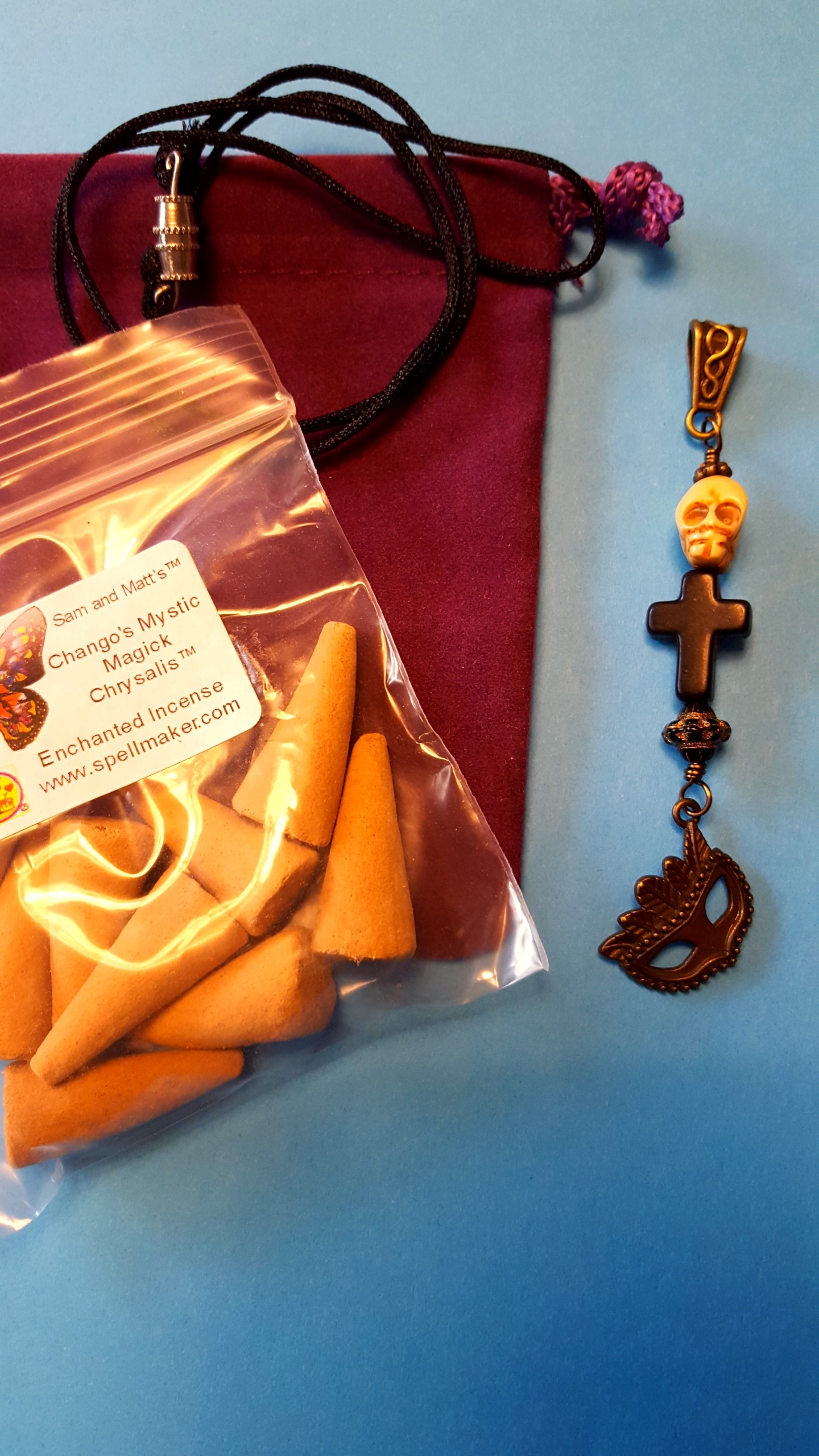 9 Mysteries Invisibility Charm: Use the power of our House's 9 Mystery Lwa to achieve the essence of invisibility. No, it doesn't actually render you invisible. BUT, when used it does make you much less noticeable. Don't want to be bothered? Don't want to stand out from the crowd? Just want to observe? This charm is for that. It is also said to make your magickal work invisible to others who might detect and negate it.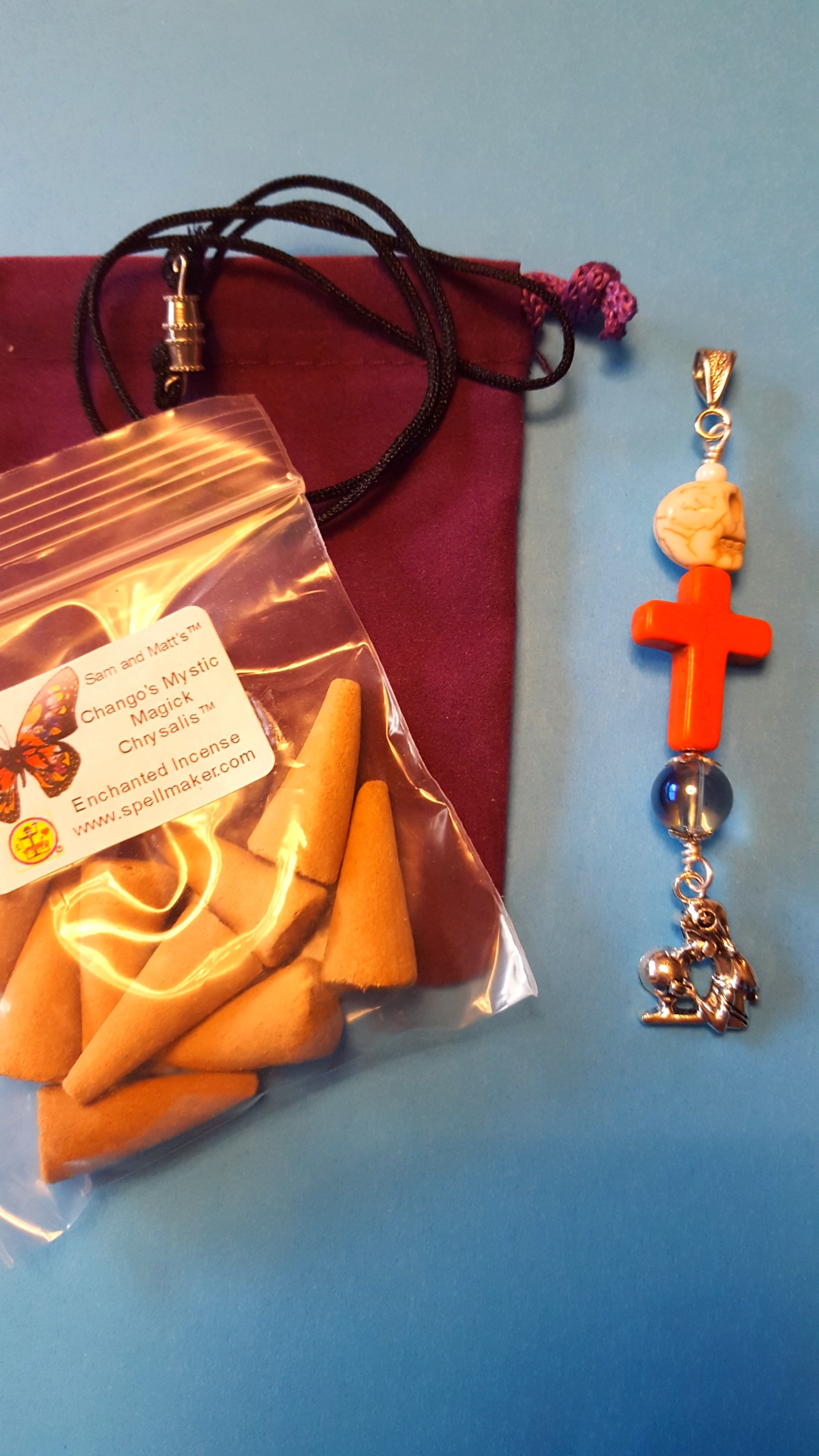 9 Mysteries Discover Hidden Secrets Charm: Use the power of our House's 9 Mystery Lwa to uncover secrets, lies, untruths, etc. Also, for finding out information that is being withheld from you, researching difficult subjects, etc.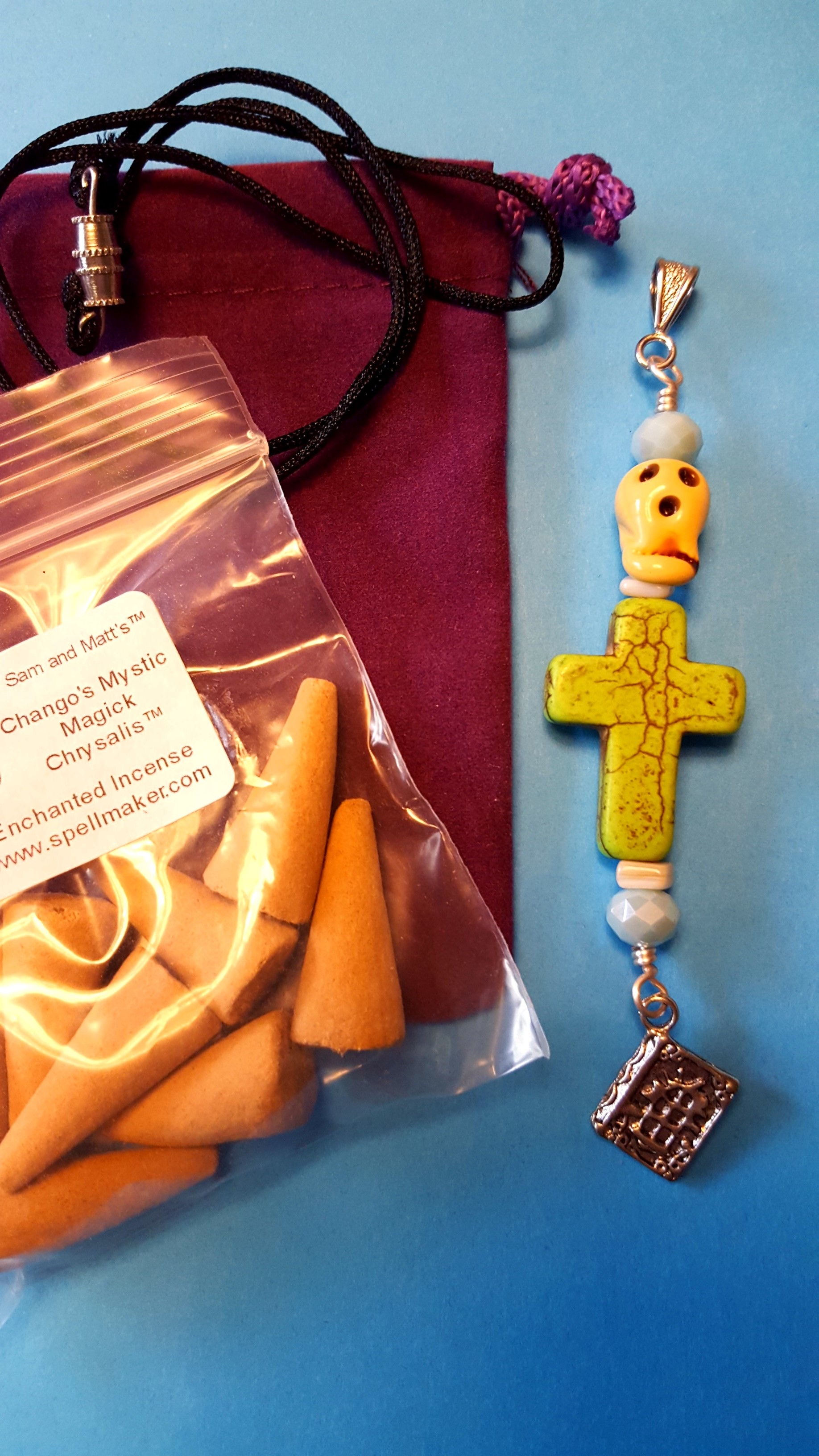 9 Mysteries Learning and Study Charm: Use the power of our House's 9 Mystery Lwa to help you study and learn. Great for those difficult subjects, difficulty learning. Helps with study and retention of any subject.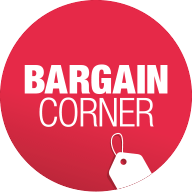 Join us on our free, fun, and informative Forum!